The "Internationalization Star 2020" Award in the Rising Star category for Victoria Herun from the Lublin City Office
On January 26-28 'Foreign Students in Poland 2020' conference was held in Łódź. During the gala Internationalization Stars Awards were presented.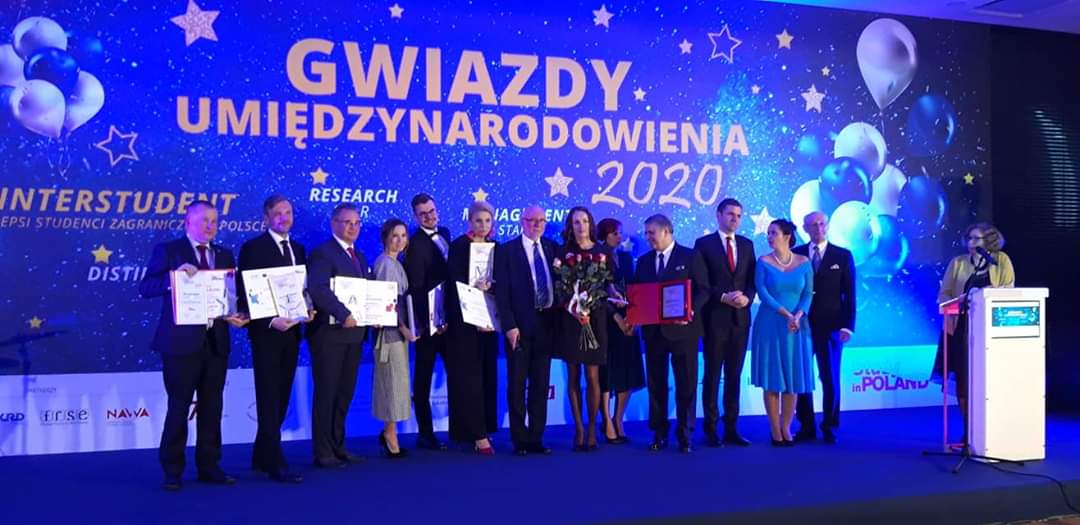 For three years, the award has been granted to people who have distinguished themselves in research on internationalization, in managing the internationalization process, marketing abroad, in foreigner's educating process and activities in academic diplomacy.
We are pleased to inform that Victoria Herun from the Lublin City Office has won the "Internationalization 2020 Award" in the Rising Star category. She promotes Lublin as an academic city on the international arena since 2012 (not only in Eastern Europe and Asia, but also in Portugal, Sweden or the USA). In this regard, in addition to running the portal http://www.study.lublin.eu (where she also translates texts into English, Russian and Ukrainian), she gives interviews, organizes trips abroad to the Education Fairs for representatives of Lublin universities, organizes meetings at embassies and consulates, in foreign schools and universities and she also organizes the presentations and tours of the city and campuses of Lublin universities (including the University of Life Sciences in Lublin) for candidates for studies.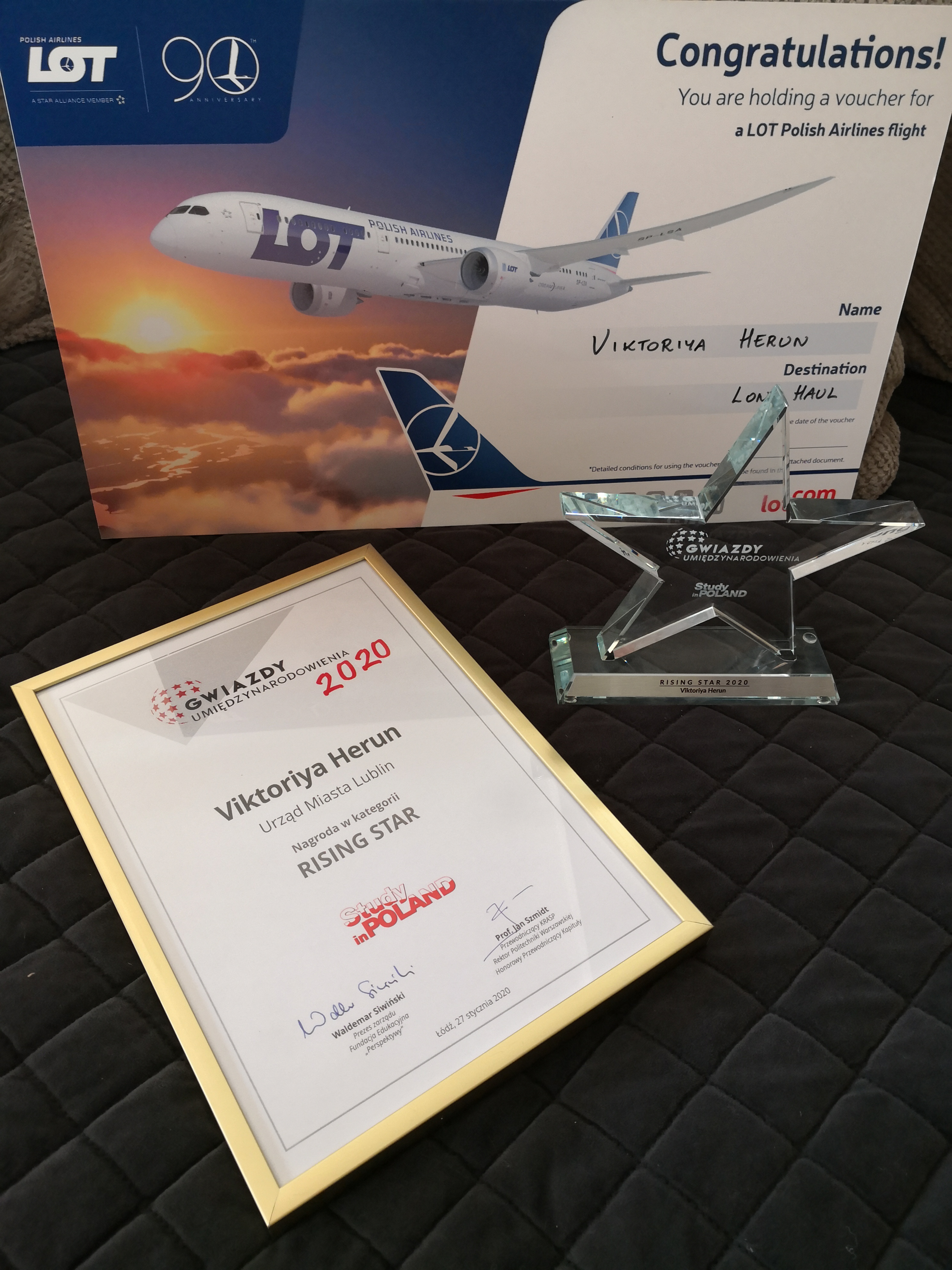 As the head of the Department of Internationalization in the Department of Strategy and Entrepreneurship of the Lublin City Office, among others she coordinates the "Study in Lublin" programme, runs an information portal for foreigners and programme profiles in social media in four languages.
In the 'Perspektywy 2018/2019' ranking in terms of internationalization, Lublin was in third place among all Polish cities. Approximately 65,000 students study and develop their passions here, including over 7,000 students from abroad.
Congratulations! We are pleased with the fruitful cooperation of the City Office with the academic community of Lublin.